The adventure of meeting with children sparked the necessity to create toys.
Sabine creates the design and then we make it together.
It is our wish that when being in contact with wood while playing with our toys children can open a little door to the natural world. We hope that our toys bring joy to their playtime and to every day for both adults and little ones.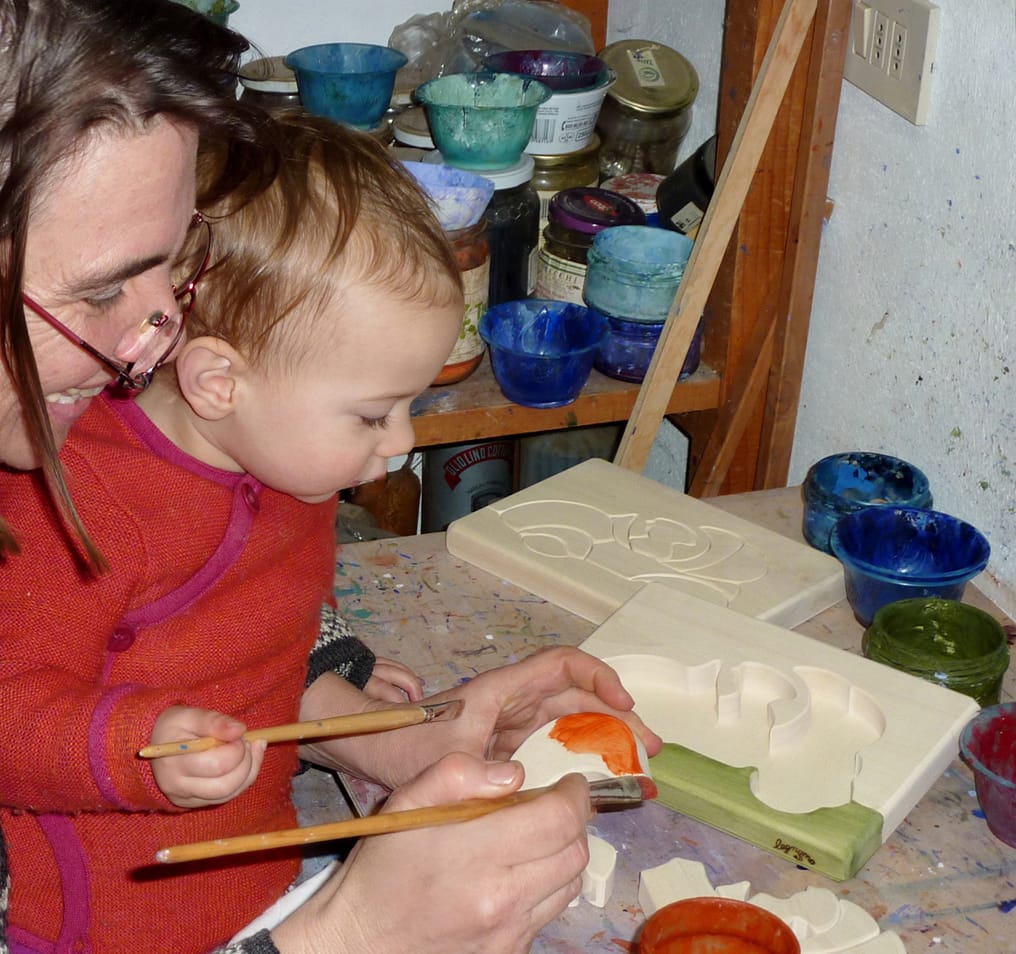 About the wood
We only use untreated solid wood, mostly from replanting that is either from Central Europe or local.
White poplar is light and compact, therefore it is well suited for toys and furniture for children.
As well as spruce, cypress, maple, beech, cherry, mulberry, juniper and walnut depending on its use.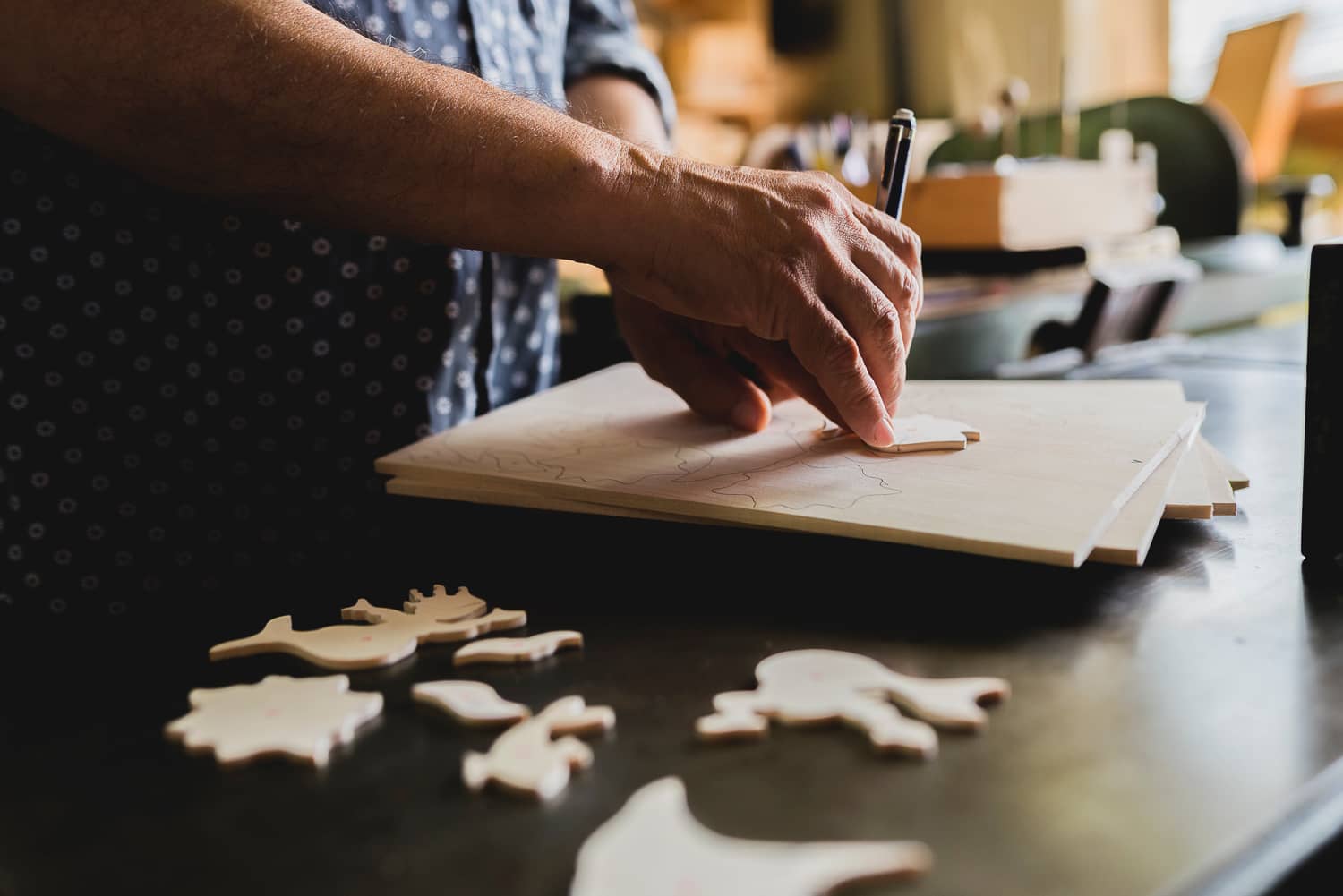 The generation takes place with traditional woodworking tools,   manually operated and not numerically controlled.
After the coloring with brushes we apply a base and finishing using only extra de-waxed shellac and benzoe gum in clear alcohol. These are two nontoxic resins that are also used in foods and pharmaceuticals.
For objects that are not colored we use cold pressed linseed oil at 100% or
water based paint that is specific to toys and furniture by rule of law EU DIN 71/3.
The glues we use are vinyls without formaldehyde that are specific and certified for toys.
For the kitchen utensils we use glues that are specifically used for contact with foods.
Colors
The colors most suitable to the living quality of wood are natural earth pigments and non-toxic vegetable extracts.
Some examples:
Vegetable lacquer of reseda luteola
Commonly known as weld or dyer's-weed, a plant cultivated
in large scale for use in dyeing in many regions of Italy.
a green dye from the Cote d'Azur in France.
an natural earth pigment from Armenia.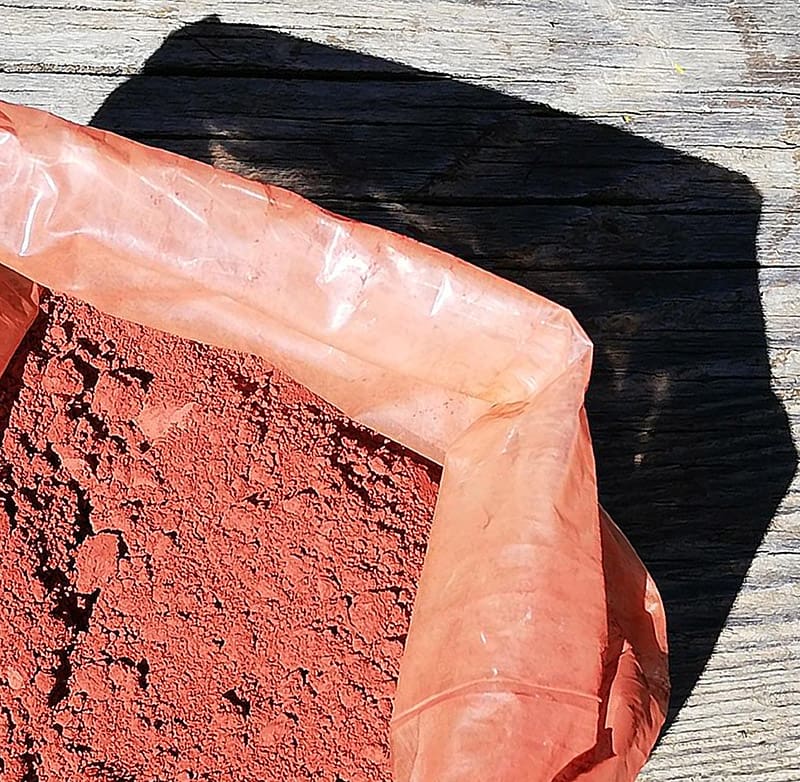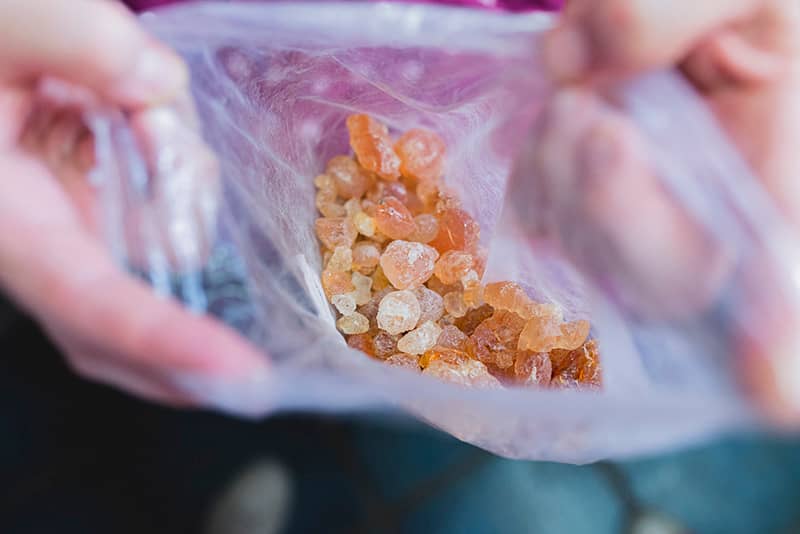 The binder that we use is Arabic gum, a natural gum produced by two types of African acacias to heal their wounds. It is also used in foods and medicines.